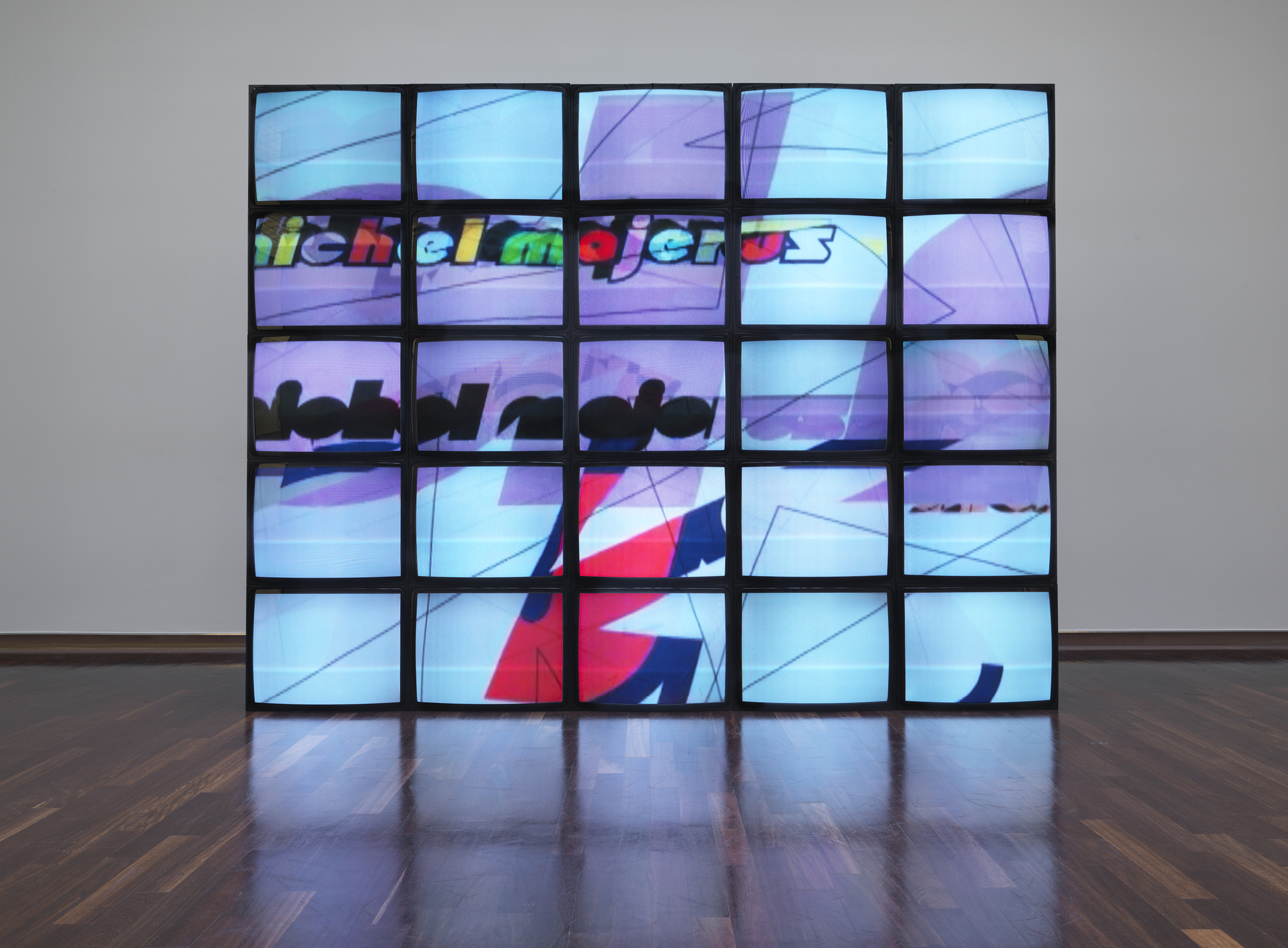 Michel Majerus, michel majerus, 2000. © Michel Majerus Estate, 2022. Courtesy neugerriemschneider, Berlin and Matthew Marks Gallery. Photo: Jens Ziehe, Berlin
17.12.2022 – 05.02.2023
Michel Majerus Neuer Berliner Kunstverein
curated by Michaela Richter
Neuer Berliner Kunstverein (n.b.k.)
Chausseestraße 128/129
10115 Berlin
Opening Hours
Tuesday to Sunday, 12 pm–6 pm
Thursday, 12 pm–8 pm
Closed Mondays
Opening: Friday, 16 December, 2022
The exhibition Michel Majerus at the Neuer Berliner Kunstverein highlights Majerus' installations as a central expression of his practice.
An expansive video installation, key wall works and spatial designs as well as sculptural models conceived for his large-scale site-specific projects presented here for the first time will demonstrate the intermedial specificity of Michel Majerus' artwork, his practice of sampling and his media-reflexive approaches – as well as his method of creating spaces for nuanced aesthetic experiences.
Michel Majerus is known as the creator of extensive paintings and installations that negotiate social paradigms and condense them in visually impressive ways developed in the 1990s, the effects of which continue to be felt to this day. After completing his studies at the State Academy of Fine Arts Stuttgart, Majerus moved to Berlin in 1992, just as the economic boom following the fall of the Berlin Wall was entering full swing. Here he began his international career, which would be marked by an artistic reflection of the digital turn and its overflow of imagery, an economy that characterizes social networks today.
One of the most significant elements of Michel Majerus' work are his spatial interventions that facilitate immediate encounters with his aesthetic approaches. Alluding to genres such as pop and minimalist art, his ensembles trigger a moment of dynamic perception of the works, allowing viewers to directly experience his experiments in design, while also explicitly referencing the constructed and idealized space surrounding art.